Last night the folks from World Pride Madrid 2017, Tourism Madrid, Tourism Spain and a wide variety of tourism partners hosted an incredible reception in New York City to celebrate the marketing launch of this exciting event coming to Spain in 2017.
In attendance were a wide variety of LGBT tourism "movers and shakers", as well as LGBT influencers, several of whom have already been Tweeting, posting and sharing blogs, articles, photos and videos introducing their folks to the upcoming event.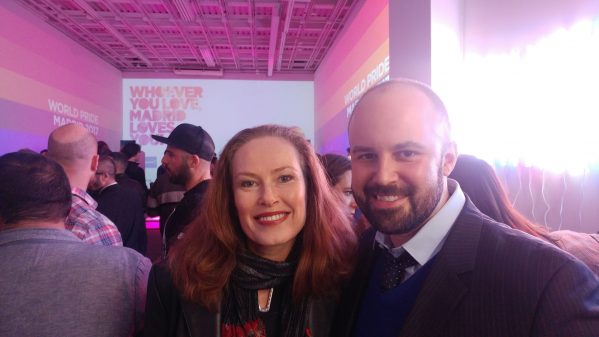 New York City was selected for this reception, as World Pride 2019 will be coming here in 2 years.  Various folks involved with LGBT tourism were in attendance, including Fred Dixon of the NYC & Co. tourism marketing arm of New York City, as well as representatives from Stonewall and a variety of supporting LGBT businesses laying the groundwork for this upcoming event.
To stay on top of World Pride Madrid 2017 news and updates, be sure to bookmark http://www.madridorgullo.com/en/worldpride or follow them on Twitter at @WorldPride2017 / @WorldPrideMAD en espanol.  Also catch the latest using #WorldPrideMadrid2017.