21-25 September 2017, Gallipoli Puglia
Italy Gay Travels is proud to announce the first edition of Italy Gay Summer Pride!
4-day International Gay Beach Party on the beautiful Gallipoli bay.
Italy Gay Travels, in partnership with XXL London, is proud to announce the first edition of Italy Gay Summer Pride. A 4-day sensational Summer Party in one of the most beautiful undiscovered gems of Italy: the bay of Gallipoli (not in Turkey)!
Italy Gay Summer Pride is held in the heart of Puglia, an awe inspiring natural landscape in the southernmost tip of Italy (sunshine guaranteed). Amazing food, Caribbean-like sandy beaches, hot boys and friendly locals… should we go on?
Italy Gay Summer Pride is the perfect opportunity to discover one of the trendiest holiday destinations in Italy. Puglia is the talk on everyone's lips and it is no surprise the gay community in Italy and around the world are flocking here. Gallipoli, and Puglia as a region, is developing a reputation for openness and tolerance. For these reasons, Italy Gay Travels is confident that everybody can feel safe and be themselves in this beautiful stretch of Paradise.
The long weekend of the Italy Gay Summer Pride is packed with beach, fun and sun!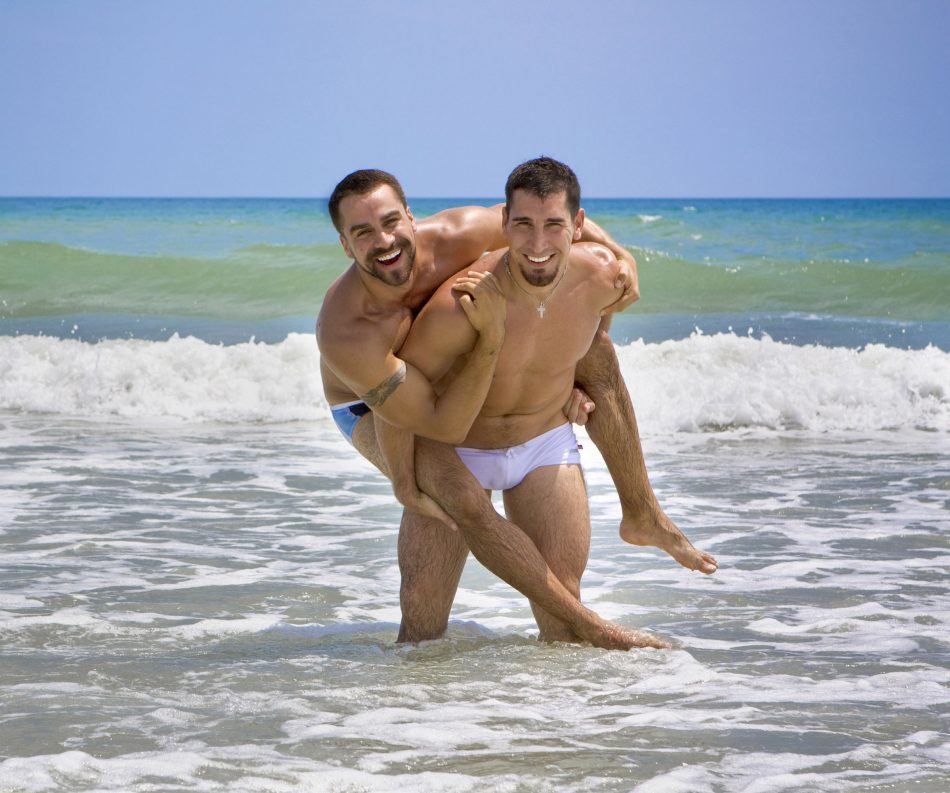 THE PROGRAM
Each morning, Italy Gay Summer Pride guests will have plenty of options to choose from. They can relax while taking a stroll along the windy streets of the old town of Gallipoli; sip cocktails by the pool (our guests will have free access to the pools of Bellavista Club Hotel, Ecoresort Le Sirene' and Joli Park Hotel), or head down to the beach.
Summer Pride Party guests will receive unlimited VIP access to Samsara Beach Club, one of the most exclusive beach clubs in the world. Samsara Beach Club is set on a beautiful long stretch of sandy Caribbean-like beaches in the bay of Gallipoli and has relaxing chill-out music throughout the day. Excellent cocktails and great local food will be the perfect complement for the day.
For guests feeling curious or adventurous and willing to explore the amazing surroundings, guided excursions to some of the most beautiful locations in the area are on offer, rich in cultural and natural beauty. Our guests can visit Santa Maria di Leuca at the Southernmost tip of Puglia, where they can enjoy lunch by the seaside, a cooking lesson trying their hand at local dishes and tasting sessions of typical Salento liquors. Exclusive boat excursions to visit the sea caves are on offer or why not visit Lecce, the 'Florence of the South' or Otranto, 2 gem cities that are filled with architectural beauty and centuries-old history.
Every afternoon, and until the sun sets, Gallipoli bay will be taken by storm by the phenomenal Samsara Beach Party: the music picks up a notch. You can watch the sun going down over the bay while getting into the party spirit with DJ beats! A few fabulous hours of music, fun and partying where the guests can join their friends, make new ones, and enjoy a few well-earned early evening drinks before dinner and the night parties.
On Friday night, the Italy Gay Summer Pride Party will take place at the Mine Vaganti. This restored farmstead (or Masseria) is set within an idyllic natural area near Gallipoli: its location will give our guests a taste of the beautiful local countryside. Surrounded by acres and acres of ancient olive trees, they will feel like celebrities partying in a private exclusive location: a truly unique experience not to be missed!
On Saturday night, the highly-anticipated Italy Gay Summer Pride Main Party will kick off at Picador Village, the biggest gay club in Southern Italy. The best international beats will be brought to Italy by XXL London DJs. This all gay village is set outdoors with amazing stage areas: a unique party extravaganza our guests will never forget. Amazing DJ sets will keep those moves busting all night long. The venue is very popular among the 'local talent'! Our guests will have plenty of opportunities to try out the local cuisine. We promise: it's not as spicy as it appears!
On Sunday afternoon Samsara Beach Club will be the main stage for the Explosive Closure Party, right on the sand of the beautiful beach of Gallipoli. Our DJs will keep our guests moving on the beach all afternoon with their best beats! It will be a sunset not to be forgotten.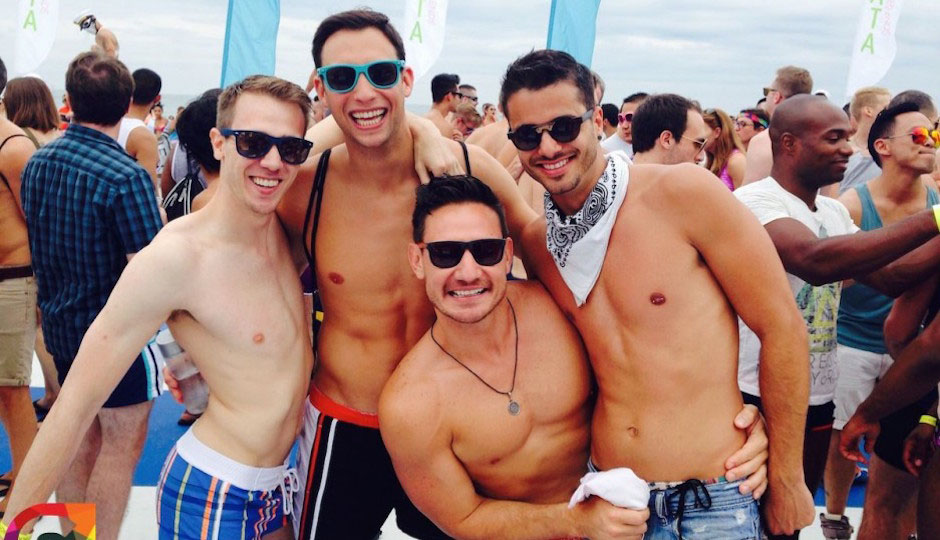 ACCOMMODATION
We have partnered with Victoria Palace Hotel, a beautiful 4-star hotel moments away from the beachfront, walking distance from the center of Gallipoli. This exclusive hotel comes equipped with a pool, spa, restaurant and private beach ensuring that our guests needs are taken care of while they enjoy this party in paradise.
Our guests can choose to stay with us at the 3-star Bellavista Club, a hotel with a 360 degree views of the coast of Gallipoli and beyond; located smack bang in the center of the action! The hotel has amazing views of the old city too: guests can use their free time to meander through the old city walls, soaking up history and a bygone culture of artisans working in their workshops.
Guests can also book their own accommodation in the area and simply purchase the Italy Gay Summer Pride Event Pass: hurry up! The Event Pass, if bought before 31 May 2017, will cost only €149.
Our Early Bird 3 or 4 nights' packages (starting from as little as €299 per person for 4 nights, or €269 for 3 nights) include shared accommodation with a hearty breakfast.
ABOUT ITALY GAY TRAVELS
Italy Gay Travels (www.ItalyGayTravels.com) is a young company running gay guided tours and events in Puglia, the beautiful region in Southern Italy, in the heel of the boot.
Italy Gay Travels also organizes tailor made bespoke and private tours in Puglia and Southern Italy for couples and small groups.
Apart from the Italy Gay Summer Pride 2017, we also run a Guided Bike Tour, a Yoga Retreat Week and a Foodie Tour. For more information please contact info@italygaytravels.com