November 2, 2017
Park Central San Francisco, A Starwood Hotel
50 3rd Street, San Francisco, CA 94103
Learn First Hand and Apply New Knowledge for Success!
Learn from the best! Workshops are designed by leaders in the LGBT meeting industry to help you gain new knowledge. They are created specifically to empower your meetings for greater inclusion and communication. From panel discussions to hands on workshops, the LGBT MPA course offerings will leave you with a practical understanding of actions and outcomes that will increase the success of diversity in your meetings.
The conference structure is great for all LGBT meeting professionals and allies to meet and mingle, exchange information and connect with new and existing planners. Connect with CVBs/CVAs, hotels, suppliers, media companies and others. Last year, over 150 travel experts attended this conference.
You will learn:
Meeting Professionals & Planners – LGBT Online Marketing Tips & Techniques for 2017
Matt Skallerud, Pink Banana Media
Including the Rainbow – Planning the LGBT Friendly Event
Jim Clapes, Drug Policy Alliance
Ensuring Your Attendees Feel Welcome While Adhering to State and Local Public Accommodation Laws
James Delmar, PHL CVB
For full course descriptions and to register, visit lgbtmpa.com.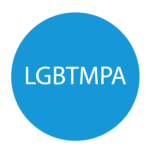 LGBT Meeting Professional Association
www.lgbtmpa.com
755 N Taylor Street, Philadelphia, PA 19130
David Jeffreys, Executive Director
dave@lgbtmpa.com