The Greater Fort Lauderdale Convention & Visitors Bureau (GFLCVB) held its inaugural Global LGBTQ Think Tank on Sept. 17-18 at The Riverside Hotel in Fort Lauderdale, Fla. Fourteen leaders from corporate and leisure travel companies came together for the first time to discuss the next steps to improve the LGBTQ travel experience.
"We're really excited about the opportunities and trends discovered by this esteemed group of thought leaders. Together we can work towards shaping a more respectful and inclusive future in global tourism," said Richard Gray, vice president, LGBTQ market for the Greater Fort Lauderdale Convention & Visitors Bureau. "Leveraging insights from the Greater Fort Lauderdale LGBTQ Think Tank will be essential for growing LGBTQ travel globally. This historic sharing of minds and vision was unprecedented and clearly needed, so we are happy to announce the Think Tank will take place again next year."
Participating travel experts:
Diane Anderson-Minshall – Editor in Chief, The Advocate
Alexis Dee – President, Southern Comfort Transgender Conference
Rick Fowler – Vice President, Meetings & Education, National Gay & Lesbian Chamber of Commerce
Vicky Garcia – Chief Operating Officer, Cruise Planners
Richard Gray – Vice President, LGBTQ, Greater Fort Lauderdale Convention & Visitors Bureau
Jeff Guaracino – President & CEO, Welcome America
Jacob Huang – Corporate Program Director, Aibai Culture & Education Center
Gregg Kaminsky – Founder and President, rFamily Vacations
Billy Kolber – Publisher, Man About World
Anders Lindstrom – Director of Communications, Norwegian Air Lines
David Nelson – Senior Portfolio Analyst and Chairman of LGBTQ Employee Resource Group (ERG), Royal Caribbean
Tom Roth, President, Community Marketing & Insights
Charlie Rounds – Program Director, Mossier
Bob Witeck – President, Witeck Communications
The Think Tank leaders identified where LGBTQ travelers are going in the next five to 10 years, how best to reach them, and how to identify their needs. They also acknowledged the importance of identifying the diversity of the audience and how to address them."I'm proud of Royal Caribbean and what we've been able to accomplish with our diversity and sensitivity training, and we are always looking for additional ways to reach our LGBTQ employees and guests," said David Nelson, senior portfolio analyst and chairman of LGBTQ Employee Resource Group (ERG) at Royal Caribbean. "We have discovered great opportunities at the Think Tank to build relationships and to collaborate with thanks to the Greater Fort Lauderdale Convention & Visitors Bureau's global lead in the LGBTQ platform."
China is the world's largest LGBTQ travel market. Jacob Huang, corporate program director at Aibai Culture & Education Center in China, brought the Chinese perspective to the Think Tank.
"I've been working on LGBTQ travel issues for several years, and I'm really happy that I had the opportunity to participate in this global exchange of ideas," he said. "Greater Fort Lauderdale is a destination that would have great appeal to the LGBTQ community in China because of the large LGBTQ scene and because it is home to Sawgrass Mills, one of the world's largest outlet malls."
Travel safety proved to be the main concern at the Think Tank. The group also agreed that the LGBTQ market needs to be better integrated into mainstream marketing across the globe.
During the discussion, the importance of employee resource groups was highlighted. These ERGs can be an asset to corporations as to where their LGBTQ employees feel comfortable traveling to. In addition, the group shared LGBTQ allies' position on travelling to areas that are diverse and supportive of the community.
"We cannot forget that travel doesn't just mean leisure travel, but it means corporate meetings and incentives," said Charlie Rounds, program director at Mossier. "The goal is to make destinations more inclusive. Greater Fort Lauderdale has shown to be a clear leader in this, and will continue to do so in the future."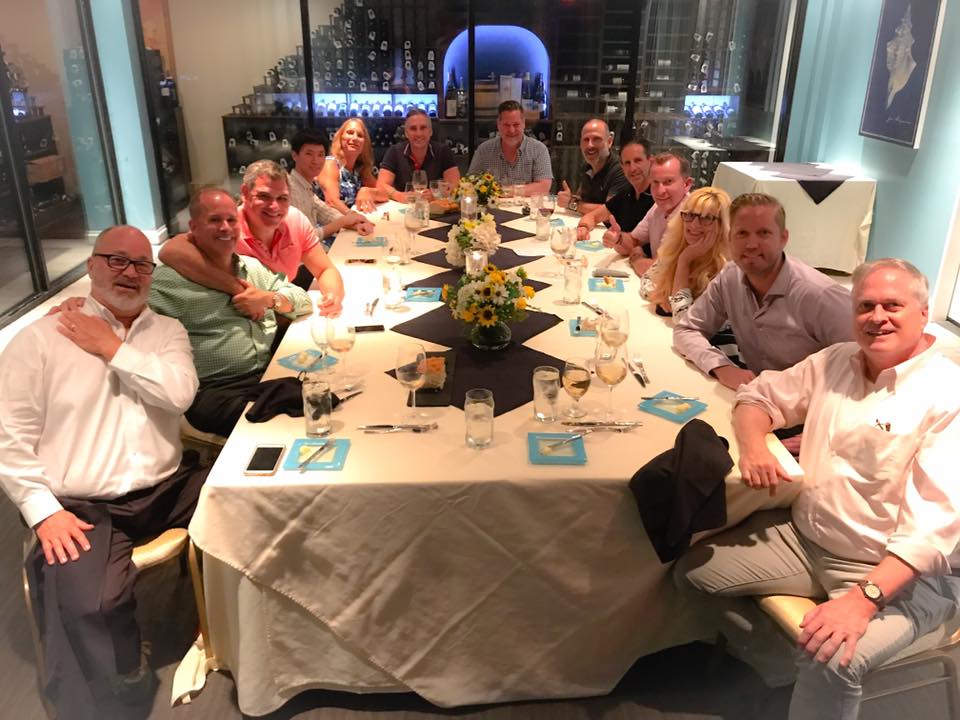 About Greater Fort Lauderdale
The Greater Fort Lauderdale Convention & Visitors Bureau has been proactively targeting and welcoming the LGBTQ market since 1996, when it became the first Convention & Visitors Bureau with a gay-centric vacation planner, and dedicated website on a CVB homepage. Since then, the destination has continued to break down barriers and facilitate essential visibility for the LGBTQ community at large. The destination now welcomes 1.5 million LGBTQ travelers annually, spending $1.5 billion. It also features one of the largest Pride Centers in the country, the first and only World AIDS Museum and Education Center, and is home to the Stonewall National Museum & Archives, one of the only permanent spaces in the U.S. devoted to exhibitions relating to LGBTQ history and culture.