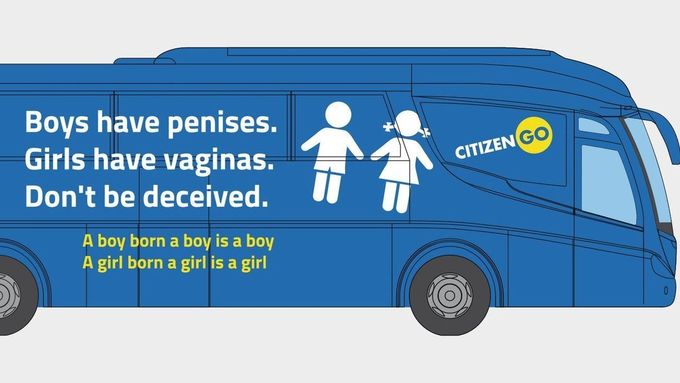 Boys have penises, girls have vulvas. Do not be fooled: If you are born a man, you are a man.
Matt Skallerud's insight:
A Spanish group that sparked outrage for commissioning a bus with an anti-transgender slogan is making plans to take their message of hate to the U.S. next week.