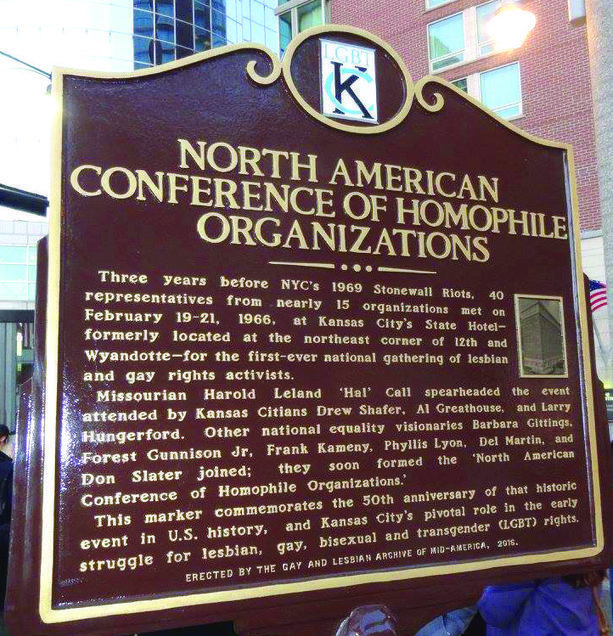 At a significant spot in LGBT history – the northeast corner of Barney Allis Plaza, near 12th and Wyandotte Streets in downtown Kansas City, Mo. – dignitaries, honored guests, organizers and enthusiastic citizens gathered Oct. 20 to witness the unveiling of a historical marker.
Matt Skallerud's insight:
It informs passersby that 50 years ago, gay rights leaders from across the country met for the first time in one place at the State Hotel, once situated catty-corner across the intersection from the new marker.