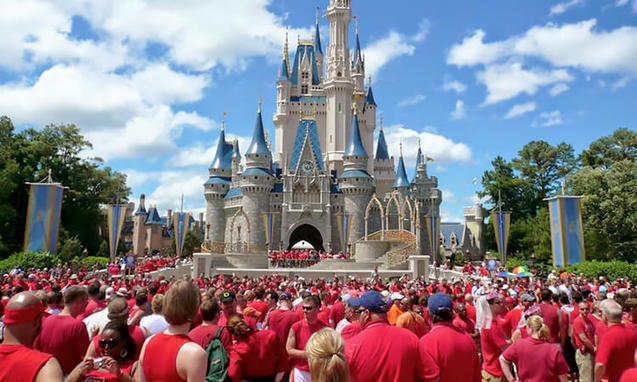 For ALL Types. ALL Shapes. ALL Ages. ALL Colors - Is gay pride in your town is lighting your fire for more? Well then, if you haven't ever been to gay day Orlando events during the first weekend in June, then please return your gay card immediately. You have been using it without authorization and it is being revoked until you attend one of the hottest and largest LGBT community and gay events in the world.
LGBT journalists, bloggers, and other professionals will gather March 23-26 in Orlando for the 7th annual #LGBTMedia convention. The media members who most proudly cover the LGBT community plan to convene on March 23 at Orlando's Rosen Centre with the specific goal of better informing each other on the current topics that most prominently impact the LGBT community.
Matt Skallerud's insight:
The convening of journalists this year is sponsored by the National Lesbian and Gay Journalists Association (NLGJA) and funded by the Evelyn and Walter Haas Jr. Fund, a private family foundation based out of San Francisco that "promotes equal rights and opportunities with an emphasis on immigrants and gays and lesbians," according to the foundation's mission statement.
"#LGBTMedia2017 is focused on giving LGBT journalists deeper insights into current topics and skills-building," said Matt Foreman, Senior Program Director for the Haas, Jr. Fund. "Because we've added an extra day to the event this year, we'll be covering a broad range of topics, including coverage of international issues and understanding journalism on trans issues.
5th, One Magical Weekend returns to Orlando and transforms the park into one of the largest LGBT events in the world! In its 27th year only at Walt Disney World Resorts, there is something at One Magical Weekend for everyone. All types. All shapes. All ages. All colors. If you have never been, you need to have your Gay Card revoked! We will issue you an official Gay Card once you experience the Magic in Orlando this June!