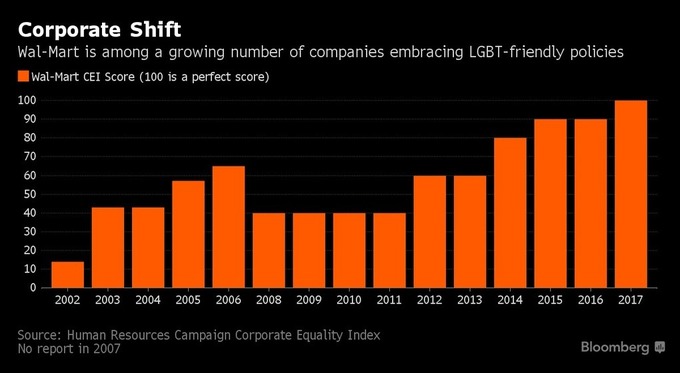 Wal-Mart Stores Inc. added insurance coverage for transgender workers this year, joining more than 500 companies taking a bigger role in advancing the rights of LGBT employees in a competitive market for labor.
Matt Skallerud's insight:
Companies from Apple Inc. to Xerox Corp. are pushing to protect employee rights and improve gender equality as some legislative efforts have stalled. In 28 states, it's still legal to fire a person for being gay, and President-elect Donald Trump has said he will rescind President Barack Obama's executive orders, some of which aim at workplace diversity.