2017 has seen some incredible corporate support of Pride Festivals around the world, with Comcast and Comcast California taking a lead role in this outreach with sponsorship of the San Francisco Pride Festival and Parade June 23-25, 2017.
Beginning with the official San Franciso Pride press conference, the Comcast California team was in full force, including being a part of the after-event and reception, which became a veritable who's who of the San Francisco LGBTQ community.
The next day, Comcast California and the OUT at Comcast team marched in full force in the San Francisco Pride Parade, helping to both bring awareness to their Pride Month #ComcastFacesOfPride campaign, as well as bring together their OUT at Comcast team members in this moment of celebration.
At the Comcast booth held in the San Francisco Pride Festival both Saturday and Sunday, festival goers had the opportunity to meet & greet the Comcast California team, as well as learn more about their Xfinity and #XfinityLGBTQ offerings, including their recently announced partnership with Here TV.  They also had the opportunity to meet & greet drag performer Farrah Moan from the hit TV series RuPaul's Drag Race.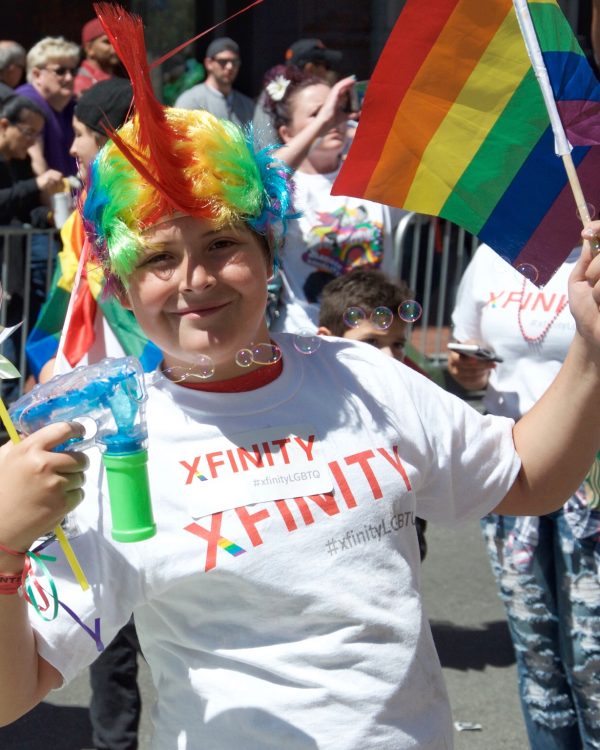 OUT at Comcast is an LGBTQ employee resource group at Comcast locations coast to coast. California launched its chapter on June 22, and with the addition of this new California chapter, the OUT  at Comcast employee resource group has grown to approximately 3,000 members across a dozen chapters nationwide.
For more information, check out www.facebook.com/OutComcast and www.twitter.com/ComcastCA